Community Cleanup - Japanese American Historical Plaza & Lan Su Chinese Garden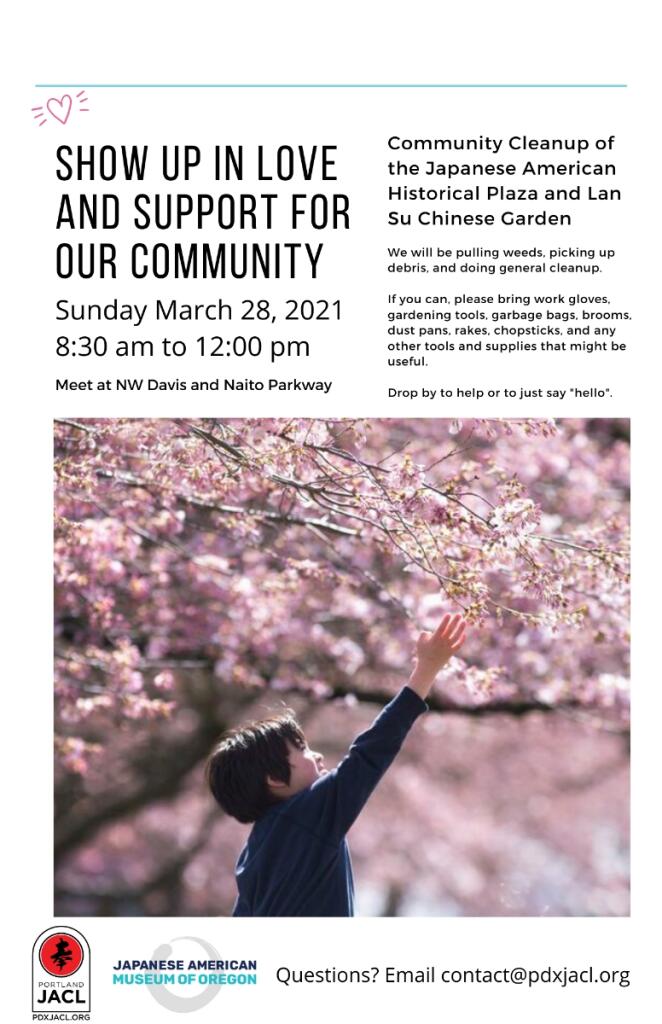 Show up in love and support of our community.
We will be pulling weeds, picking up debris, and doing general cleanup.
If you can, please bring work gloves, gardening tools, garage bags, brooms, dust pans, rakes, chopsticks, and any other tools and supplies that might be useful.
Drop by to help or to just say "hello".
Questions? Email contact@pdxjacl.org
Follow us on Facebook and Instagram to learn about new events from our chapter.