By Chip Larouche
Portland and Gresham-Troutdale Chapters of JACL, along with nine other Japanese American organizations and churches, held the 72nd annual Japanese American Graduation Banquet on May 5, 2019 at the Monarch Hotel in Clackamas, Oregon. Seventeen High School Seniors from the greater Portland area were honored, and all of them received awards and/or scholarships totaling over $19,000. The emcee was Chip Larouche, PNWDC Governor of JACL. Also, in attendance was Consul General of Japan in Portland, Takashi Teraoka, who congratulated the seniors and wished them well. There were over 185 people attending the banquet to support our community youth as they start their collegiate career.
The keynote speaker for the event was Dr. Wynn Kiyama, the Executive Director of Portland Taiko, who gave an inspiring speech that compared his journey from college to where he is today and related that to some of the ideas that he had heard from the graduates as he chatted with them before the luncheon.
Pictured below is the Class of 2019 that was honored at the event:
Front Row (L to R) Luke Wilson, Emily Ogawa, Lauren Yanase, Alexandra Tomita, Cinclair Mathies, Mili Nakamura, Erica Pasquantonio, Leonard Tanne, Michael Hasegawa
Back Row (L to R) Kent Ishida, Ella Hirata, Alyson Miura, Isaaiah Baltzel, Sean Cunningham, Yukaiya Nomoto, Kaito Wilson, Miles Takiguchi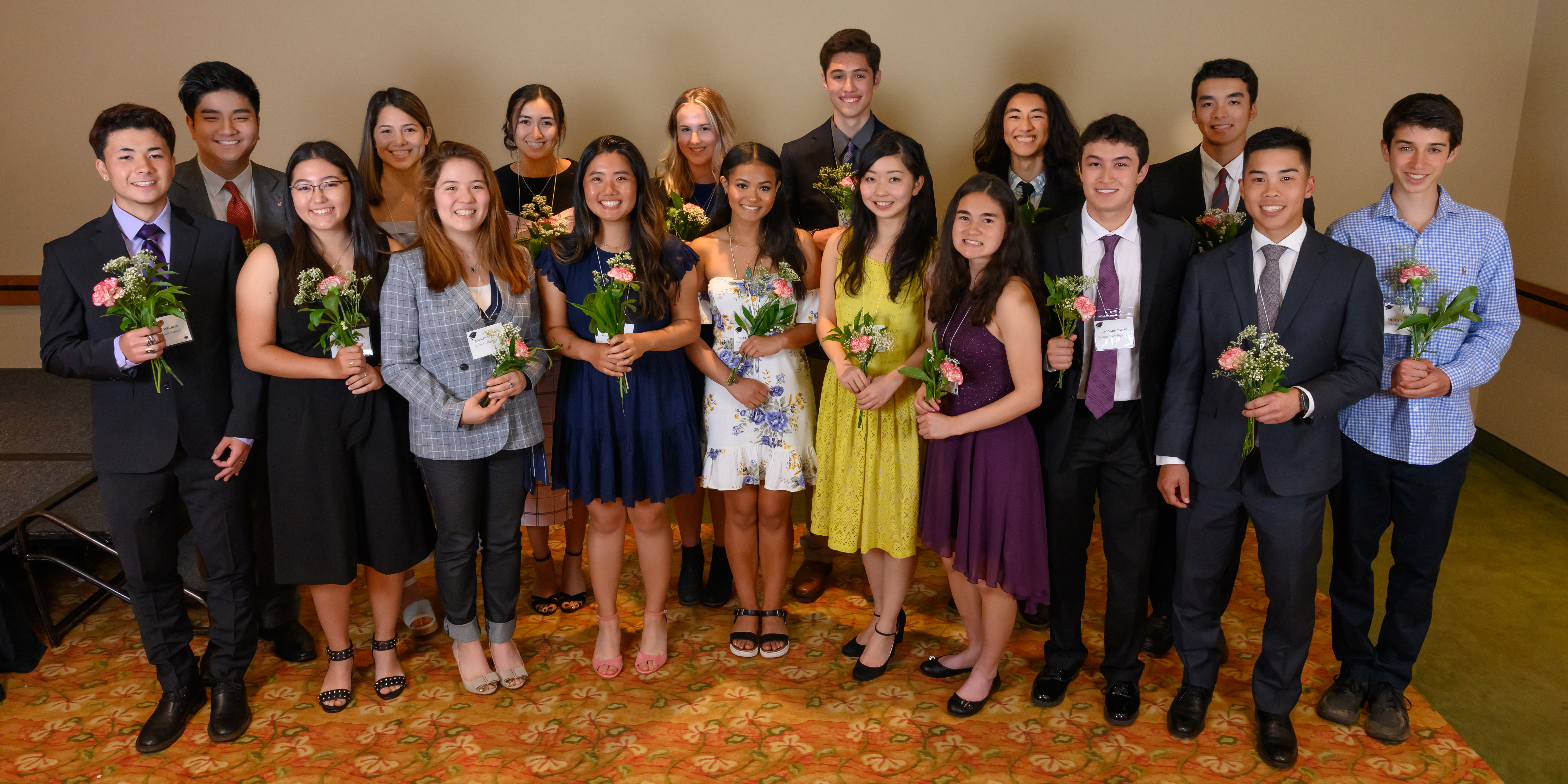 Click on image to open it in a new window.