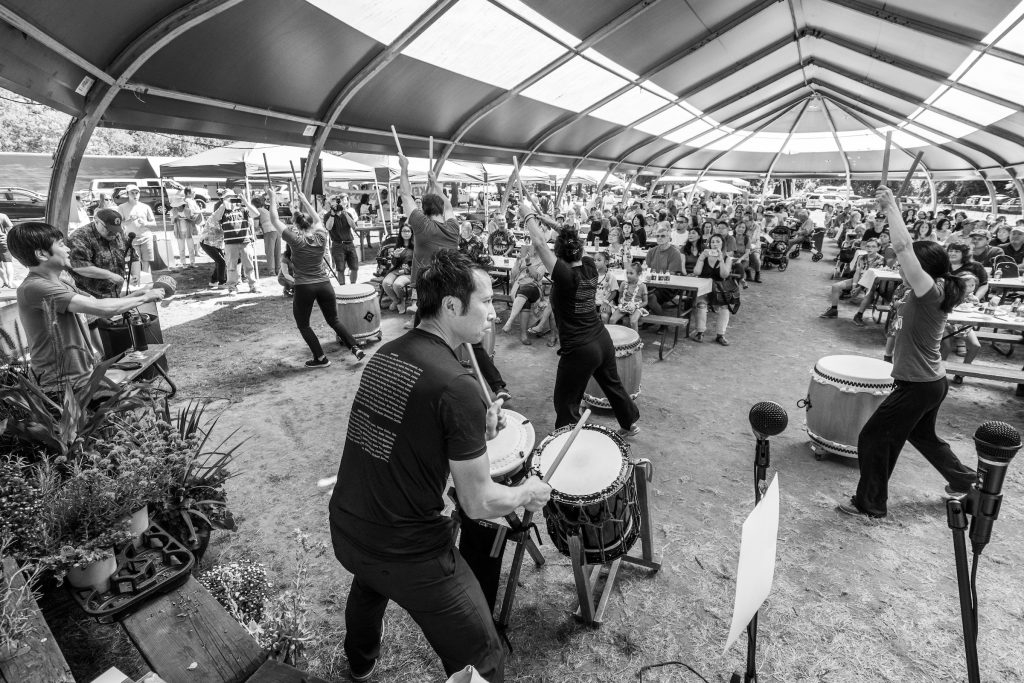 Portland JACL sponsors/supports numerous community activities promoting fellowship and celebrating Japanese American culture including:
---
Nikkei Community Mochi Pounding formerly Mochitsuki (January)
---
Day of Remembrance (February)
Every year Portland JACL takes time out to remember the incarceration of Japanese Americans during World War II and to bring light to contemporary issues affecting human civil liberties. For example, in 2010, we collaborated with the Hispanic community to highlight The Ralph Lazo story by showing the film Stand Up for Justice which depicts the true story of an Hispanic young man who decides to join his Nikkei friends at the assembly center and to voluntarily stay with them as they all were sent to concentration camp.
Here are some examples of our recent Day of Remembrance events:
2023 No No Girl Screening & Panel
2022 Organizing in Solidarity: Continuing the Fight for Reparations
2021 Day of Remembrance 2021 "Redress and Reparations: Yesterday and Today"
2020 ALTERNATIVE FACTS: The Lies of Executive Order 9066 Portland Premiere
---
Graduation Banquet (May)
Every year in April/May, the Portland Chapter co-sponsors a community-wide banquet to honor graduating high school seniors from the greater Portland area. The day's program includes a keynote address by a distinguished Japanese American, usually with local roots, who never fails to inspire the young graduates to strive and achieve the greatness that is within them. Scholarships amounting to over $35,000 these past two years were awarded to deserving seniors who are headed for distinguished institutions of higher learning in various professional and technical vocations. Invitations are sent to graduating high school seniors in all high schools within the greater Portland area.
---
Nikkei Picnic (August)
In mid-August the Nikkei community comes together for an afternoon of food and drink, taiko drumming performance, bingo, raffles, and amusement rides for the kids. The annual event is held at Oaks Park. This is truly a special time to see old friends or make new friends; share a special dish or enjoy someone's signature dish; play bingo and win a prize; buy a raffle ticket to further the mission of Portland JACL; cheer on the young drummers and try out Taiko yourself; or just connect with the larger Nikkei community.
---
Follow us on Facebook, Instagram or check out our events calendar for dates/times.