Elena Moon Park is a classical trained musician, educator, and producer. She is co-Artistic Director of the Brooklyn-based arts organization Found Sound Nation, which uses collaborative music creation to connect people. She has found that working collaboratively is an effective way to tap the hidden potential of our communities and supports social justice.

Elena was born East Tennessee but both of her parents immigrated to the United States from South Korea in their mid-twenties. As a Korean American, she had a limited connection to her cultural background since
she lived in a small southern town with few Asian Americans. She felt disconnected from her Korean roots and has used folk music to explore her own story and ancestral heritage.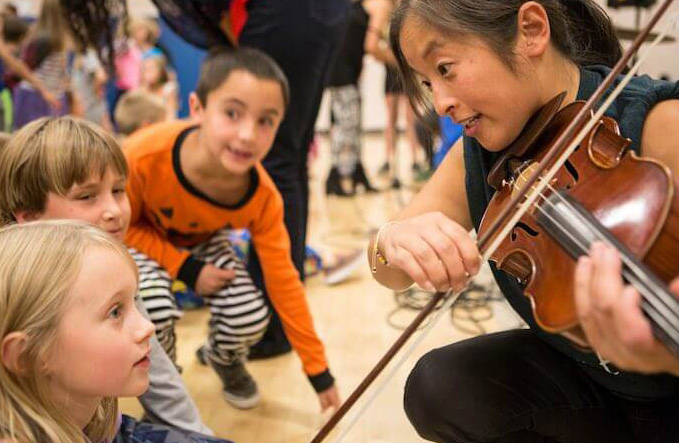 Elena will present special New Year?s and Japanese songs for this year?s Mochitsuki event on January 31 at 1pm. Please join us for this live virtual event on the Mochitsuki website.