In-person Personal Safey Lessons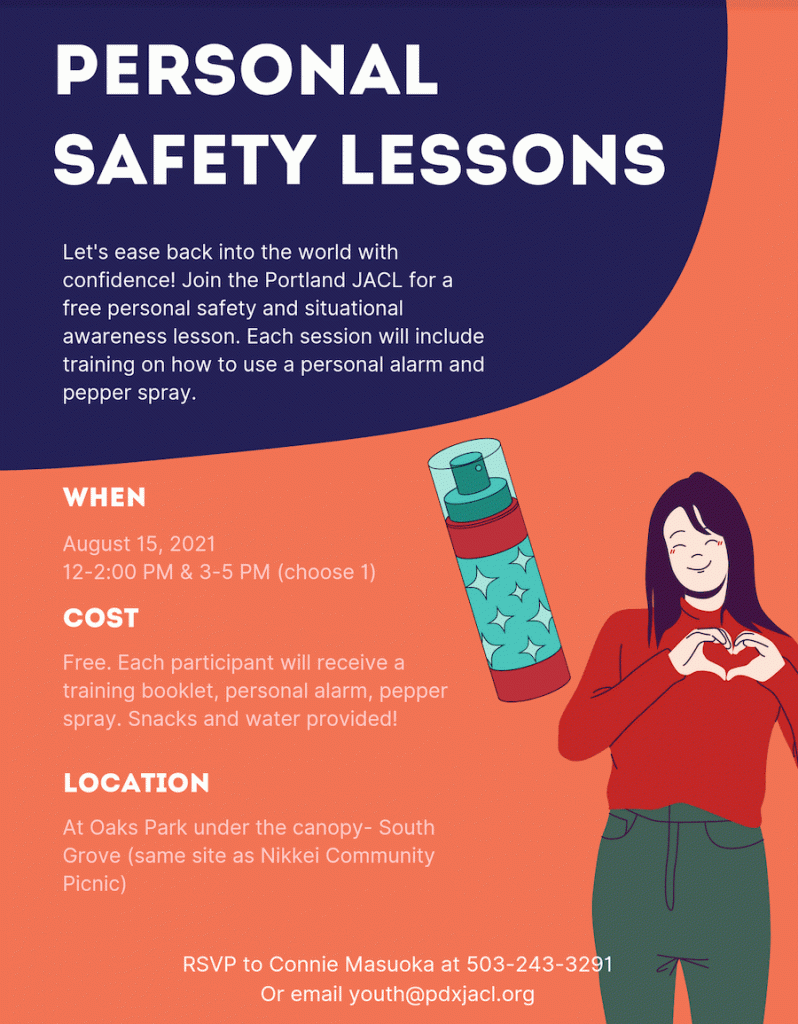 Instead of a Picnic this year we are offering a training to help ease back into the world with confidence. With a generous grant from the JACL Legacy Fund we will be hosting an in-person program about personal safety and situational awareness which will include training in the use of personal alarms and pepper spray. Open to the community but there is limited capacity so please RSVP to attend. Please RSVP to Connie Masuoka at 503-243-3291 or reserve your space online at youth@pdxjacl.org.
This program is developed for those who are not athletically inclined. You will be shown options to meet your physical ability.
Each participant will receive a training booklet, personal alarm, pepper spray, water and snacks.
Please join us to help build the safety and confidence of our community!

When: Sunday, August 15, 2021
There will be 2 sessions offered:  12pm-2pm and 3pm-5pm
Where: At Oaks Park under the Canopy - South Grove 2 (same site as the Picnic)
Cost: Free
Read the August newsletter for more event details.